Description
8 Foot LED Tube Light Fixture Kit Sale By Barrina  Is A Manufacturer Direct Sale !

8 foot led shop light: 8 foot led tube light fixture a 2X 4′ led shop light w/ 4500 lumens each🏆30% Brighter Barrina led lights are tube light with fixture.
Barrina's 8ft 44W, Clear, Dual-End Powered T8 LED Light Fixtures are an energy efficient. And  cost-effective replacement for fluorescent tubes.
The commercial grade led lights are  44W 8 foot LED Tube lights. That are flush mounted and connectable. Each LED Tube Light Fixture can hold four 4 foot LED Light bulb.
So similar to the florescent light fixture, there are two rows of 2 led light bulb in each in one of the led tube light fixture
And they enable you to instant savings on your electricity bill.
So they are great as an energy efficient replacement for your old 75W fluorescent tubes. And our LED Shop Lights are 30% brighter than their counterparts.
For your safety, please be advised that this tube is not ballast compatible. However, that also means no more buzzing transformers or flickering lights.
A simple bypass of any existing ballast is required prior to installation and use of this tube. Which improves functionality and reduces energy usage even more.
And the best is that the 8-foot LED tube light fixture is backed up by a market-leading 3-year unlimited warranty so don't hesitate to contact us for an easy and fast replacement.
Package include:
6 x 8ft LED T8 light fixture
6 x Power cord with On/Off Switch
5 x Connecting Cords
6 x Installation Accessories
6 x Small Connectors
Specification:
Length: 96"(8ft)
Power: 44W
CCT: 6500K
Luminous Flux: 100-110lm per watt
Color Rendering Index(CRI): 85
Lamp Power Factor: 0.98
Input Votage: AC85-265V
Texture of Material: Top quality Aluminum & superior PC
Installation Method: Integrated
Input Frequency (Hz) :50/60 Hz
Features:
Environmentally friendly.
No buzzing ballasts.
Frosted cover for anti-glare eye protection.
No mercury or hazardous materials.
Easy Installation.
Plug-and-play.
High Brightness: Can replace of 100w fluorescent tube Energy Saving. High Efficient Output (100-110 Lumen Per Watt).
Application:
Great to use in garage, offices, plazas, and hospitals. Further works well in hotels, subways, and terminal buildings. Furthermore schools and supermarkets can make good use of the Barrina 8 foot Led Tube Light Fixture.
SUPER BRIGHT – More than 4500 lumens output, 44w low power consumption.
Save 65% on your electricity bill.
Perfect for garage, warehouse, basement, and workshop.
👍 EASY INSTALLATION – Plug-and-play. Just use the included snap joints to hang it up and insert the plug to light it on.This light is Integrated fixture
👍 LINKABLE – Extendable design, could connect up to 3 tube lights together with seamless connectors or connector cords
👍 COMFORTABLE-No buzzing ballasts. Or flickering. No mercury or hazardous materials. No UV or IR Radiation. And frosted cover for anti-glare eye protection
👍 QUALITY ASSURANCE – 3-year unlimited warranty, easy and fast replacement is offered if any quality issue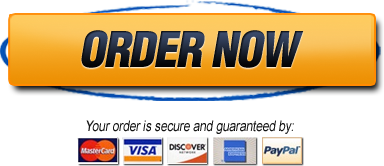 Find alternative LED Light Bars & Light Strip Lights in our LED Supply Store