Window Treatment: Great Designer Curtain - Blinds and Shade
Window Treatment: Great Designer Curtain – Blinds and Shade
Whether it's Designer Curtain, Roman Blinds and Shade every window needs the perfect complement. The trick is selecting the right window treatment.
And yet, with more options than ever before, selecting the right window treatment can be a very tricky business.
At top home design.com, we provide the best Designer Window Treatments and Curtain Ideas. … Whether it's elegant draperies, Roman Blinds and Shades or a simple swath of fabric, every window needs the perfect complement.
Pro Tip: A good set of window treatments can do wonders for a room that doesn't feel totally complete.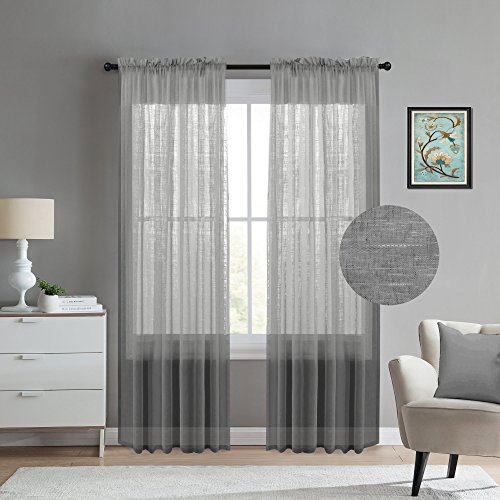 From shades to blinds and everything in between, there are tons of stylish options for sprucing up your windows, but these are the ones we're loving for each room of the house. So jump right in and shop for window treatments & coverings in all colors and styles. Find curtains, blinds, shades, film, indoor shutters and hardware online.
Shop Top Home Design For Steep Discounts On Blinds And Shades
Everyday Amazing Low blind and shade Prices. Free Shipping on Qualified Orders. Read Blind and Shade Ratings & Reviews. Explore Our curation of Blinds And Shades.
Get Blinds for Beginners – Every thing you will ever need to know about buying window blinds.
Are you baffled by all the different products and prices?
Plantation Blinds or Wood and Faux Wood Blinds, Value Blinds or Mini Blinds, the choices can seem endless.
I can assist with making some sense of your window blind choices. Window Blinds can have varying degrees of quality and it is very important to comprehend the difference. It is also important to understand the various results window blinds have on lighting and mood.
2″ Wood Blinds and Faux Wood Blinds.
Express or Value Blinds vs. Custom Built Blinds– Express, Cut-Down and Value Blinds are just a name given to partially pre-constructed Window Coverings.
They are made in 2″ increments in width and are pulled from stock, cut down on each side to fit your specific window. The length is likewise adjusted for your specific Height.
These are generally the very same quality product used in Premium Blind or Custom Blind production … but the cost savings originated from lower cost of partial assembly in China.
You should consider that these are partially pre constructed, you don't get to pick the location for the tilt system or raise and lower control.
However, i generally, these are used in a more limited color choice and come with tilt cable controls on the Left and Raise and lower cables on the.
At top home design we offer blinds to opt for any decore. We make every effort for 3 day blinds shipping but that varies depending on the production line.
We use quality blinds at Cheap Factory Direct Discount Prices & Bigbox Whole Seller Like Amazon.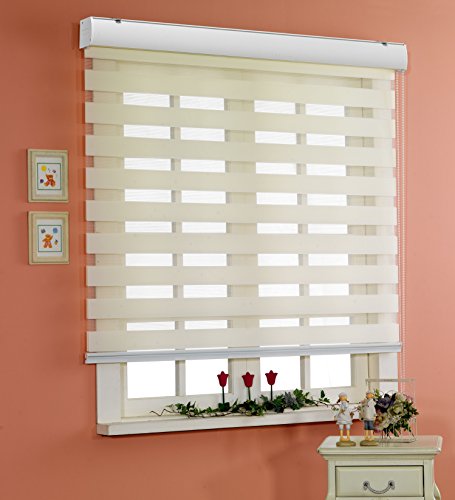 Some big warehouse store offer standard sized blinds for the most common size of windows.
Not just are the materials typically inferior, but the fit of the blind rarely looks excellent in the space.
For the exact same cost as a Value Blind, you can have a perfect fit … And you do not even need to leave the house.
Because all windows are not exactly the same dimensions and shelf stock blinds have to fit windows in certain size varieties, rack window coverings do not fit as well as a customized made blind or shade.
The widths of a Stock window blind should be shorter to accommodate as lots of windows as possible leading to light gaps at the sides of the blind, shade, or shutter.
The blind's length also needs to fit several various sizes and need to be shortened so you don't have a stack of slats resting on the window sill.
Rack Stock blinds are among the lowest priced blinds or coverings on the marketplace.
The lower rate typically suggests lighter weight cheaper materials, lower quality hardware, less sizes, colors and absence of a guarantee.
A Stock blinds have a life expectancy of 3 to 5 years.
Tip: Think About Using a Quality Value Faux Wood Blind from http://www.mybeautifulblinds.com/
We use Quality Name Brand makers like Timber, Royal and Prestige.
Customized made blinds are constructed from the ground up from your measurements.
Each window is determined for it's width and height to the nearest 1/8″ and the blind is developed to fit the opening.
The Standard for most Blinds or Shades factories is to permit about 1/4″ on each side for correct operation, while the bottom rail (bottom blind piece) sits right on the window sill.
Custom blinds are made with the finest products and hardware.
They come from well known companies such as Timber Blinds, Hunter Douglas, Levelor, Royal Windows, Graber, Prestige and Bali.
Further they are normally required for as long as you own the house. The color choices range from lots of tones of white 20+ stained wood tones.
The material choices are Faux "PVC" blinds, Basswood blinds, other Asian Hard Wood blinds and even some composite products.
You can get these through lots of design centers, local retailers and most affordably through online discount blind organisations.
Types of Window Blinds to Consider
Mini Blinds:
The Many Mini blinds can be found in a number of slat widths, 1/2″, 1″, 2″. The slats are made from several different assesses (thickness) of aluminum.
Some of the Shelf Stock mini blinds use plastic slats to even more lower their cost. The higher the gauge the thicker the slat and the better the quality. Mini blinds were incredibly popular in houses about 10 years earlier and are still used extensively in business structure.
Color options for mini blinds are limitless. For budget friendly mini blinds see http://www.mybeautifulblinds.com/ and click on Mini Blinds
Venetian Blinds
The Venetian blinds are just another way of stating Horizontal slat Blinds and include nearly all the items in the market which satisfy the requirements of a Blind. We catagorize blinds into 4 basic types, PVC blinds, Composite blinds, Roman Blinds/Shades and wood blinds.
Faux Wood "PVC" Blinds
The Faux or PVC blinds are made from a solid or foamed poly vinyl chloride plastic. PVC blinds have actually ended up being popular over the past 15 years.
Slat widths are typically 2″, 2 1/2″, and in some cases 3″. The blind slat's surface area can be smooth or embossed with a wood grain.
Color choice utilized to only consist of whites but there are a number of makers making wood tone colors readily available.
Faux Wood Blinds are very durable, UV resistant, waterproof (so they do not flake, peal or yellow) and easy to clean. That durability makes them an excellent option for kids spaces. The one primary draw back to Faux Blinds is the weight of the slats. PVC slats are heavier than wood or composite slats. So big windows can be a little challenging to raise.
PVC blinds have lots of names. Generally start with one of 2 sources.
Familiar Names consist of
Woodmates,
Doverwood,
Envirowood,
The Wood Like,
Wood Look,
The Wood Plus,
Infusion,
Faux Wood,
PVC Blinds … and lots of, lots of more. Be sure to validate with your blinds dealer if their product is a strong foam PVC blind and as always, consider their warranty.
Composite Blinds Composite blinds are made from a combination of wood by products, glues and Plastics. Composite Slats are a newer material being utilized for the window covering. Slat widths are generally 2″, 2 1/2″, and sometimes 3″ and come in flat or elliptical shapes.
The blind slat's surface area is a smooth poly-coating or a strong composite material. Like PVC, the color choice is restricted usually to whites however there are a few wood tone and stain colors readily available.
Composite blinds are priced in the low mid variety.
They are very resilient, UV resistant, water resistant, less most likely to warp than wood and easy to tidy.
The one primary draw back to composite blinds is the weight of the slats. Composite blinds slats are lighter than PVC blinds but much heavier than wood and for that reason a good choice for big windows coverings.
Wood Blinds.
Both worth & premium wood blinds are made from real woods. The worth wood blind slats are made from assorted Oriental woods.
The premium wood blind slats are made from American Basswood. Basswood Is a special cross grained wood which has abundant information and resists warping. Slat widths are generally 1″,2″, 2 1/2″, and often 3″.
The blind slat's surface area is either painted or stained. There is a substantial color selection with numerous different whites and the most popular hardwood stain colors.
You can even add Cloth tape ladders for a genuinely custom look. Required to match a cabinet or trim stain? Wood blinds are your best choice.
Wood blinds are the most expensive blinds in this classification. All wood slats can warp and might color fade over long periods of time. Wood blind slats are the lightest material and work well for large windows.
Wood Blind- Synonyms Here a short list of some of the brand name blind business provide to blinds made with wood slats.
A number of these are trade significant names.
We bring Timber view
Value Wood Blinds,
Timber View Premium Wood Blinds,
Royal Wood,
Royal Budget Wood
Plus a number of other Discount Factory Direct Blinds.
Visit us at https://top-home-design.com
Pro Prices and the amazing selection of Blinds and Shades. Further, you can enjoy free shipping on all qualified orders ($25 and up).
Compare products by reading the ratings & reviews. Our Window Treatments category offers a great selection of Blinds & Shades and more.
Explore Our curation of Blinds And Shades.
Most of our blinds available are horizontal blinds you open, close, raise and lower with a series of pulley cords and tilt wands. Some are vertical blinds, but most of these are available for patio doors, not windows.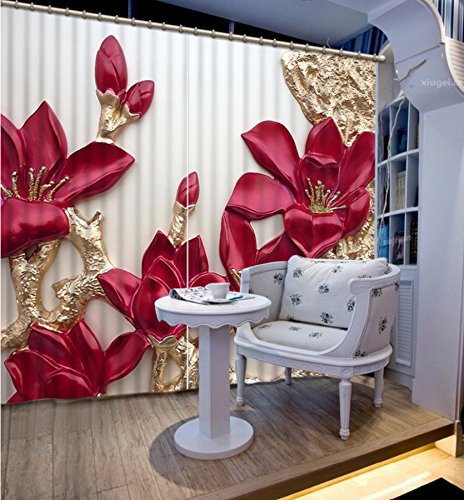 Although white is the most common color, it really depends on the material to determine what color the blinds and shades will be. Metal, unpainted wood and bamboo blinds naturally are darker, however, some are available in color as well.
Many blinds are made from wood and painted white or off-white, but you also have the option of vinyl, aluminum and even paper blinds, which often have designs painted onto them.
The slat size of our blinds and shades varies between 1 to 2 1/2 inches. Our Blinds & Shades can match your design & budget. Check-Out our Best Sellers & Deals. Fast Shipping is guaranteed. And save with Our Every day Low Prices.
FREE Shipping on orders over $25!
Showing 1–6 of 7 results