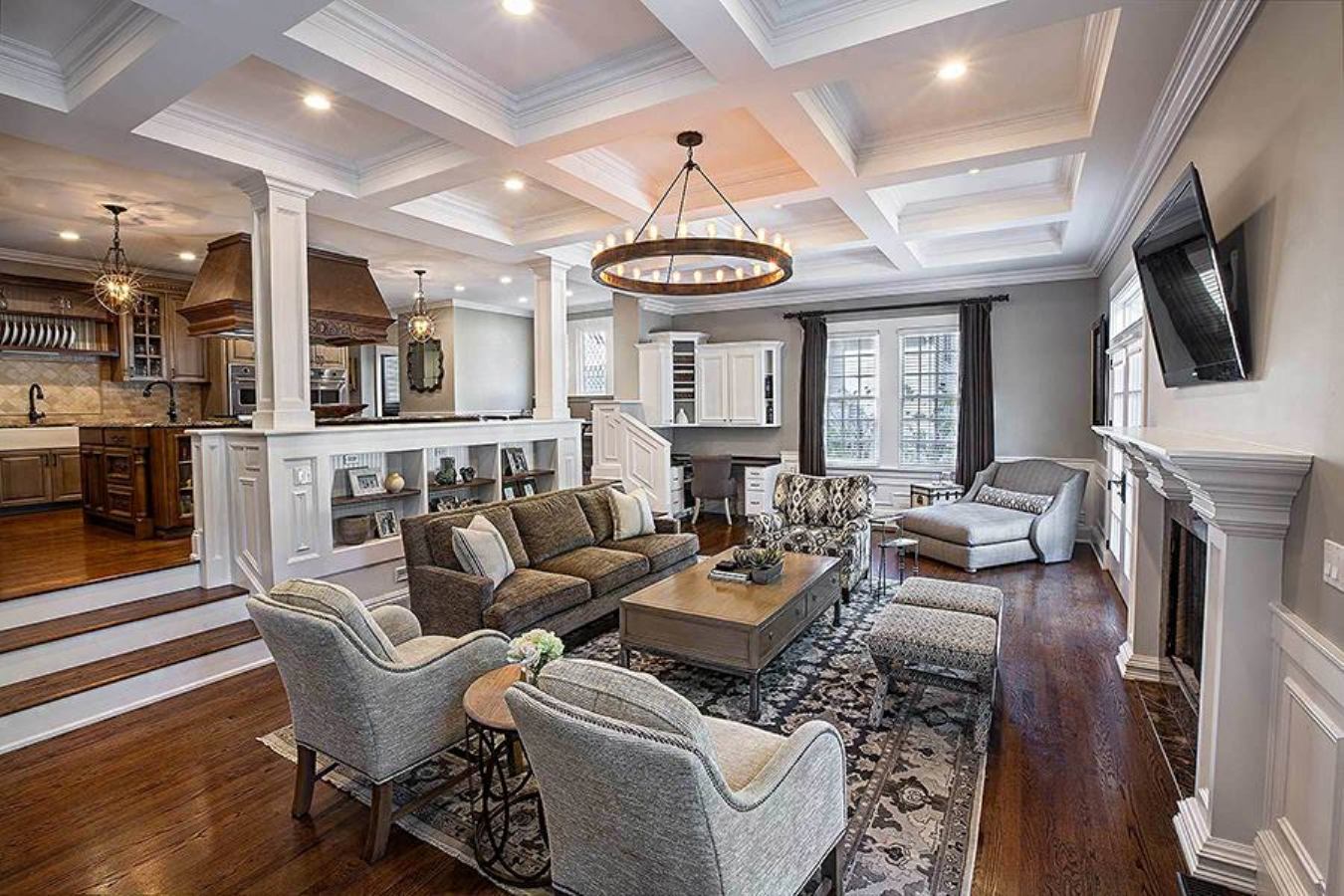 You can tweak your home design like a pro
4 Simple Steps To Design Your Dream Home

By Juergen Kuhlmann July 19, 2019, for top-home-design.com
Regardless if you are trying to reproduce a penthouse look from your favorite movie, or simply design your dream home interior for a fresh look.
At this point you are probably wondering what the best way to re-design your home is?
However, before we start to design your home interior. I want to state that interior designers worked hard for their education and even harder at their jobs. Therefore, let's be clear about this…
There is no doubt in my mind that you can design your own dream home and have it looks a like you are an Interior Designer.
Just keep in mind, that it takes an eye for details & a skill set, to pull the room's features together. You need the experience to create a space that is beautiful and functional as well.
The easiest way to decorate & design your home is to follow our proven 4 step method. Here we discuss:
How to pick your new design concept.
Why colors and textures matter and what they do.

How to keep a balance by using various sizes & styles.
Final Touch the simple trick to add fresh color pops.

I will explain these 4 steps in more detail below and give you more proven & practical Guidelines.
With that being said, let's get started, to fix your home design.
You most likely agree with me that not everybody has the necessary pocket change required to consult or even hire an interior designer.
So where can you find the inspirational ideas to take our interiors from boring to sensational, without hiring an expensive expert designer?
If you start follow these tips, you will start soon noticing that your friends keep asking you about your interior designer phones number.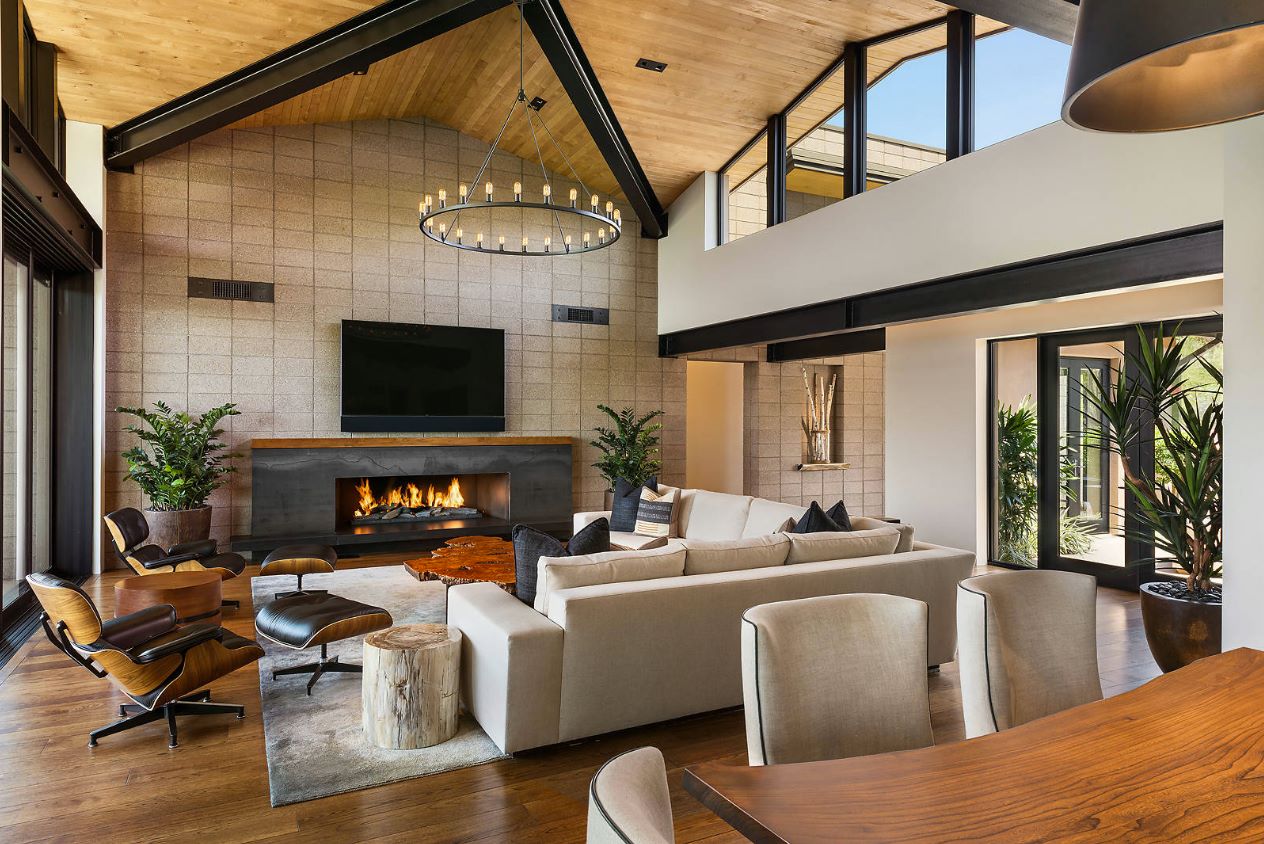 Step 1: Collect Room Design Images You Love
There is a reason why social media like Facebook or Pinterest so successful.
It's because people crave the unusual, the new and sometimes beautiful home interior.
Here is where you get started and take your first step by collecting Images of Rooms that you love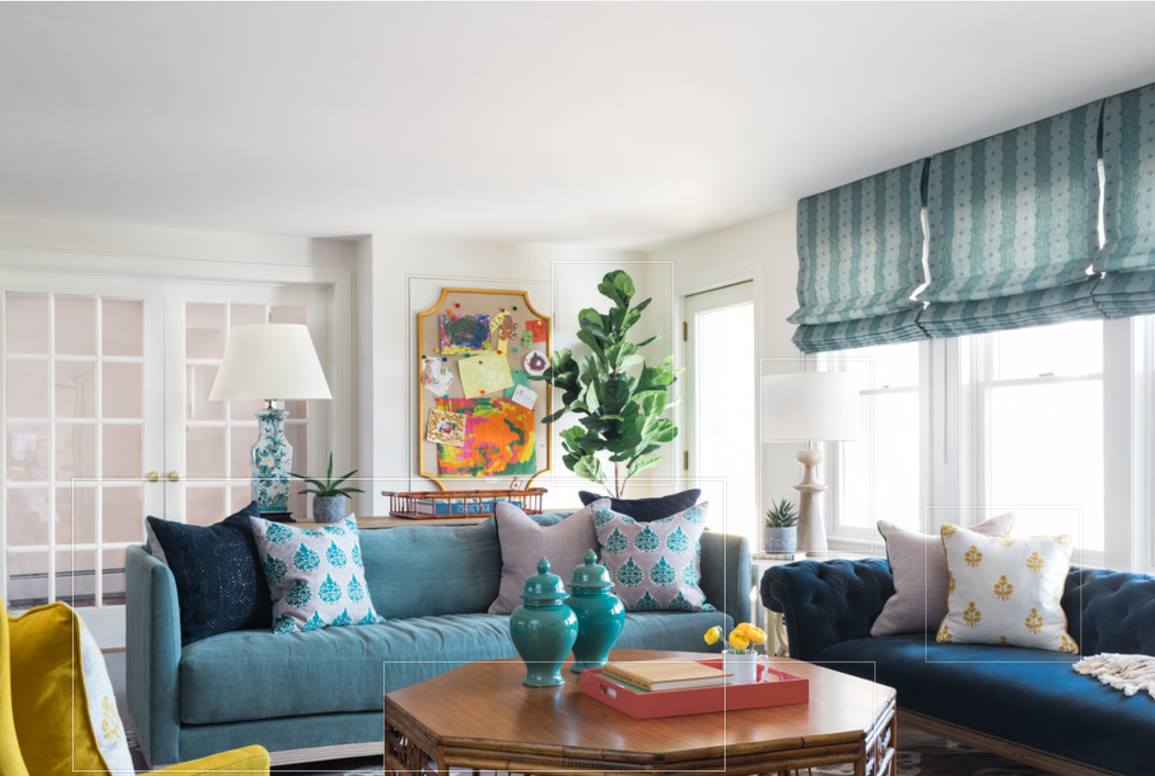 Step 2: Use Color Combination, Textures, Hues, & Styles in your home design.
Step 2: Use Color Combination, Textures, Hues, & Styles
What does that all mean?
If you are not familiar with the lingo? This article here can help you out…
Use The 3 Colors Trick To Design Your Own Home
Now that you have narrowed your design choices.
But, where do you start?
That is a simple one, Start in one room only.
What color you choose is completely up to you because you need to love your place. I know that this can be a tough decision
However, there are a few rules to follow and therefore I attached below this handy little guide for you. You can easily download here
Keep in mind you will lose part if not all usage of the room during renovation.
I would recommend you read the Psychology of Colors.
You can also let your collected room design photos be the guide.
Whatever color you use, I suggest that you use a mix of three's.
You can archive this the following two ways:
By either using 3 different colors like. … One primary color for walls, another for bigger accents such as sofas and the 3rd color in accessories and decoration.
Another option is to go "monochromatic" here you use 3 different shades of one color. For example, I mix 5 Gal of White Color with 1, 2 or 3 parts (quarts) of Gray.
Tip: Always get a small color sample and try it your room. So you can "test drive" your color during different times & lights of the day.
Keep in mind, that the 3 color theme in your home design is the charmer.
Design Your Dream Home With Textures

So What Are They?
Look at your photos you'll find linen drapes; an elegant velour chair, shiny silk cushions, rattan chairs or woven baskets, maybe even a tufted sofa or bed.
All of these pieces and elements contain textures. Textures pump the warm and rich feel into a space. And help you to fine-tune your home decor.
Using your favorite materials, patterns induces your personal taste. These turn a dull area into a vivid place.
Remember: Textures breathe the life into your room design.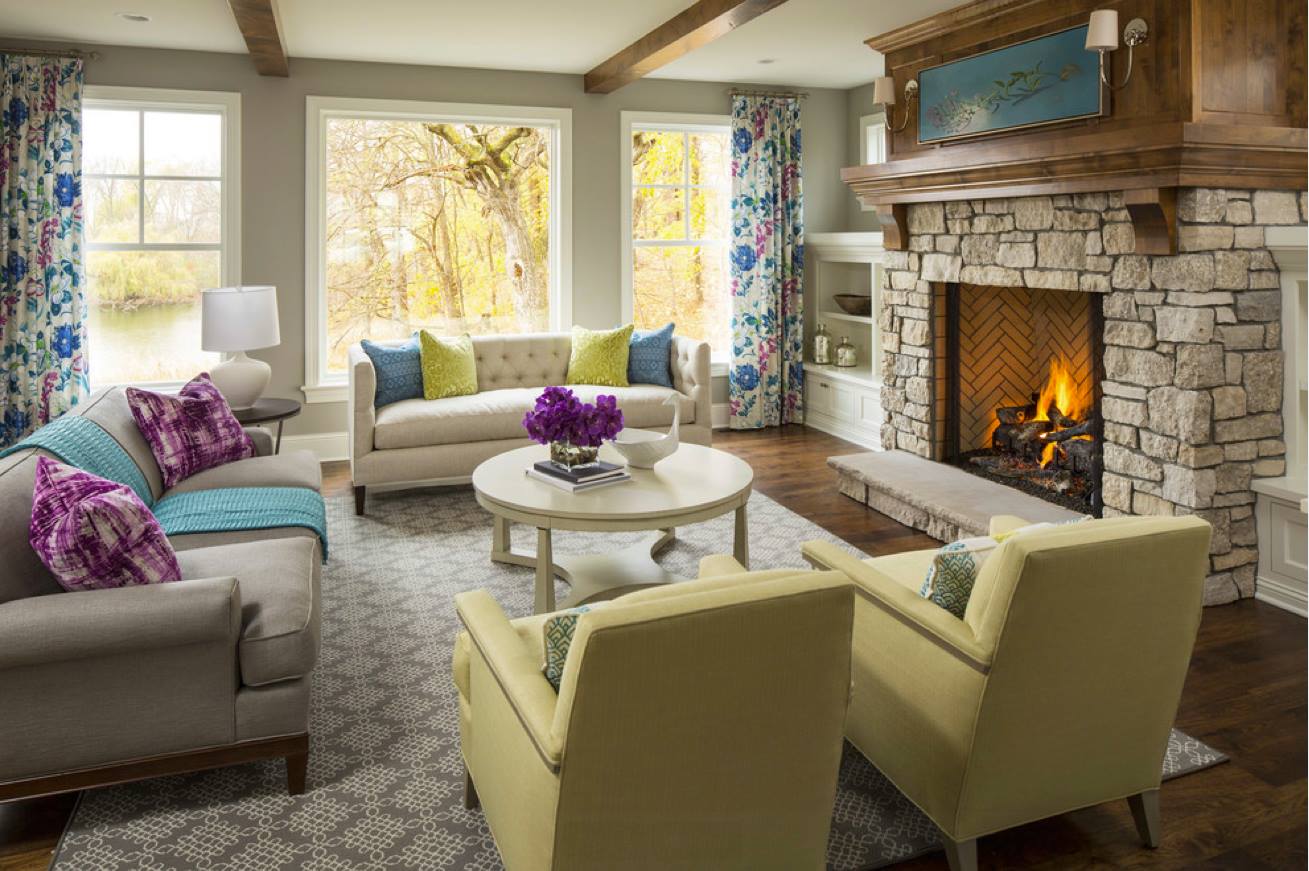 Step 3: Tweak Your Home Design with Big Statement Pieces

Let's take a look at Scale & Proportion
The most common mistake we see is that there are too many small pieces of furniture and decor in one room. That confuses the eye.
Instead, create Emphasis by creating focal points. A fireplace for example automatically makes a great focal point.
However, you can create your own focal point by:
arranging a seating area or
place a large piece of art
Mix furniture sized & styles
Adding color
Keep in mind to blend a well-balanced and not too busy looking space.
Here are a lot of design tricks for small spaces as well.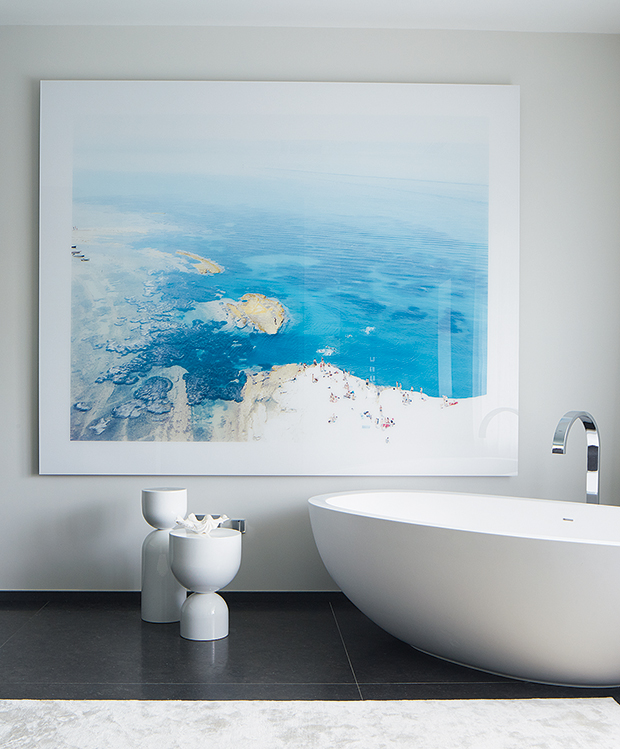 Step 4: The Final Touch – Add a Pop of Color with Flowers
If you return to and examine all your collected photos they all have one thing in common. Did you find it? You will find flowers or plants.
Your last Step to design your home is adding fresh flowers in your rooms.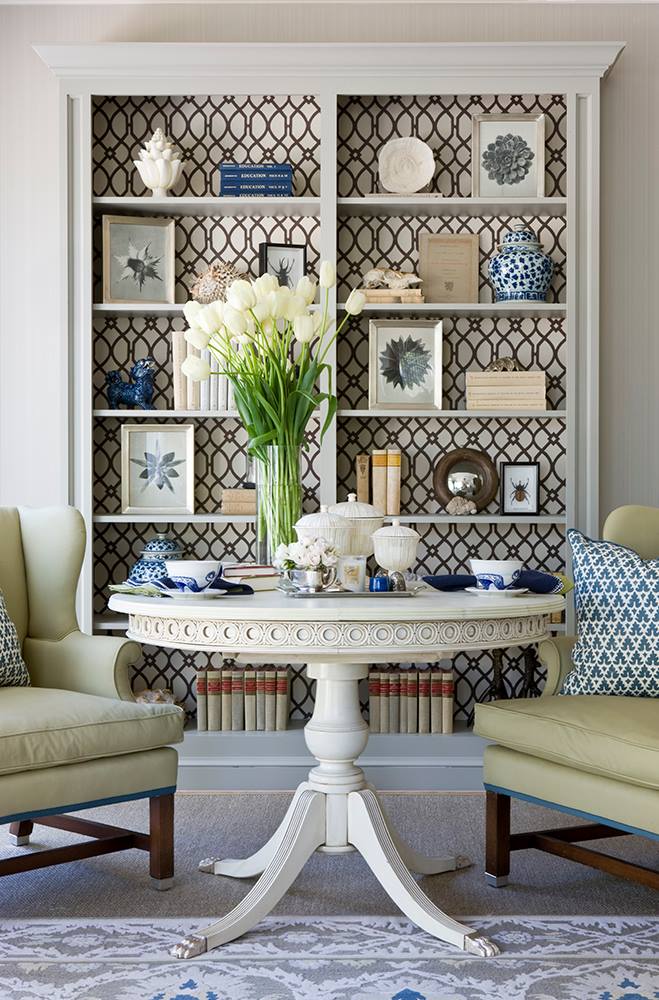 And if you can't do flowers because go for fresh colorful fruits like oranges, plumes Kiwi's or grapes in a glass bowl
Need more help with home decoration and accessorizing this Posts will get you started. Simple New House Decorating Ideas & How to Decorate a New Home
I you still feel like to hire the Interior designer. I recommend you read my 12 Interior Designer FAQs first. It will tell you what questions to ask so get the best deal.
Conclusion:
Even if you can't work with an interior designer, you can still have your home look like you did. When you start to design your home, following my little tips and ideas will help you to build your Designer confidence. And develop your own style & techniques to create a warm and properly designed home.
Now I want to turn it over to you…
Did you like this post? Did you learn something new?
What will you first attempt?
Keep in mind, it's your home and you are the one who needs to love it.
Do you have any design tips that you would like to share? Well
And as always thanks for reading and sharing.
P.S.
These guidelines work as well, if you are accessorizing your space.